"Not Just a List of Names" – a book by Roger Yapp telling the stories of 667 men and women from Abbots Langley and Bedmond that served in the Great War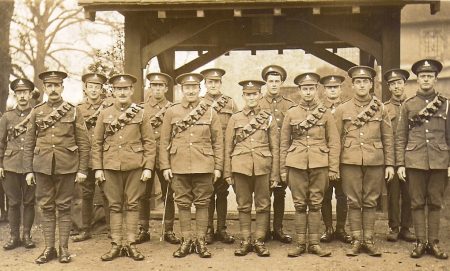 Now on general sale £15
Proving that the names inscribed on the local War memorials are more than "just a list of names" the "Back to the Front" Project has researched the stories of 667 men and women from Abbots Langley and Bedmond to build a social history of the villages in years of the Great War. At the time the Parish records listed 450 men from Abbots Langley and Bedmond that had served in the War. Through extensive research over 217 more men and women have been identified and their stories have been written.
These stories have been published in a new book compiled by Roger Yapp.
The book is grant aided by the Abbots Langley Parish Council and will commemorate the 100th Anniversary of the end of the First World War in 1918.
To purchase a copy of "Not Just a List of Names" please contact the Project at info@backtothefront.org